© 2018 Dr. Boyd DDS & Dr. Messerly DDS
website by:
127 West Sixth Avenue
Lancaster, Ohio 43130
P: 740-687-4484
Mon.-Thurs: 8am-5pm
Fri.: 8am-2pm

9½ Public Square
Nelsonville, Ohio 45764
P: 740-753-1277
M-W: 9am-5pm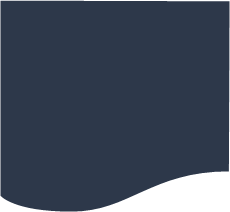 Garry D. Boyd DDS
Julie D. Messerly DDS
127 West Sixth Avenue
Lancaster, Ohio 43130
P: 740-687-4484
Tooth whitening lightens teeth and helps to remove stains and discoloration. Whitening is among the most popular cosmetic dental procedures because it can greatly improve how your teeth look.

Whitening is not a one-time procedure. It will need to be repeated from time to time if you want to maintain the brighter color.
Dr. Boyd & Dr. Messerly currently offer the following bleaching systems:

AT HOME OPTIONS

1. PRELOADED DISPOSABLE TRAYS
• No appointment necessary
• Pre filled, single use disposable trays
• Each pack comes with 10 upper and 10 lower trays
• Wear at home for 30 - 60 minutes for 5 - 10 days

2. CUSTOM TRAYS
• Take Home Bleach including Custom Trays
• One short appointment to take impressions for bleach tray fabrication
• Kit comes with upper and lower custom trays
• 8 syringes of bleach (approximately 16-20 at home treatments)
• Trays to be worn at home for 2 - 4 hours
• Bleach refills can be purchased as needed

IN OFFICE BLEACH TREATMENT

ZOOM In-office system
• 2-hour appointment for chair side bleaching using ZOOM light
• For patients who want IMMEDIATE results with no bleaching at home
• Take home trays and one syringe of touch up bleach included
• Bleach refills can be as needed


Please call our office for pricing information and to schedule your whitening consultation.